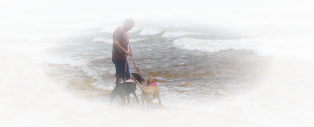 A 501(c)3 Non-Profit, Tax Deductible Charity Smiling Dog Farms is Absolutely, Unequivocally NO-KILL!!!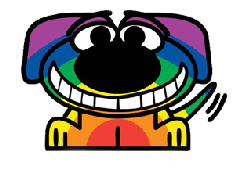 Giving hope to the forgotten, neglected & rejected...
P.O.Box 743 Wharton, Texas 77488












At first, it was just a dog here, a dog there. We just took them home with us. Our family of animals continued to grow. We have always been drawn to the dogs who are least likely to be adopted dogs who have challenges! Rescues began sending us their "unadoptable" dogs because they knew they would be safe here. These dogs can live out their lives here in safety and peace.
We are Jay Hellerich and Richard Clements, partners who started rescuing dogs in 1994.....



We don't try to make these dogs over into something they can never be. We love them and value them, just as they are, with all their quirks and eccentricities. Dogs who have failed in attempts to change their behaviors can still live full, happy lives with us, most often in the company of other dogs.
Our dogs still take turns sleeping in the bed with us, even though the time between turns is longer, now, than it used to be! Our dogs take turns being "house dog" for the day, and riding in the car with us (except for Edsel, who gets car sick and does not enjoy it!) We treasure the moments spent with each of the many, many dogs who now live here on our farm with us.
We Accept Dogs As They Are.

When we started rescuing dogs, we never imagined what we would grow into! We purchased this 37-acre farm in Wharton, Texas in July of 2005 because it was the perfect place for our sanctuary. We enjoy mild winters and pleasant summers, mainly because our property is dotted with 200-year-old oak trees which provide massive canopies for shade. Even after our deaths, the farm -- which is free and clear -- will be donated to the 501(c)3 Corporation so that Smiling Dog Farms will continue to be here for needy dogs, even after we are gone!
Have Questions? Visit our FAQ Page!
There are three ways a dog comes to Smiling Dog Farms:
• A shelter
• Another rescue group
• A private party
Our goal is to make ourselves accessible to anyone who needs to send a dog here. We try to always say "yes". And we have the most liberal Intake Policy of any sanctuary in North America! We don't ever want a dog to be turned away over money, and yet we have to acknowledge that every new dog coming here adds to our expenses. So
we ask the person or group sending the dog to help us with funding.
Our Intake Procedure:
What you need to do.
Nulla vestibulum eleifend nulla. Suspendisse potenti. Aliquam turpis nisi, venenatis non, accumsan nec, imperdiet laoreet, lacus. In purus est, mattis eget, imperdiet nec, fermentum congue, tortor. Aenean ut nibh. Nullam hendrerit viverra dolor. Vestibulum fringilla, lectus id viverra malesuada, enim mi adipiscing ligula, et bibendum lacus lectus id sem. Cras risus turpis, varius ac, feugiat id, faucibus vitae, massa. Nunc gravida nonummy felis. Etiam suscipit, est sit amet
Morbi pellentesque, mauris
Mauris purus. Donec est nunc, ornare non, aliquet non, tempus vel, dolor. Integer sapien nibh, egestas ut, cursus sit amet, faucibus a,
In hac habitasse platea dictumst.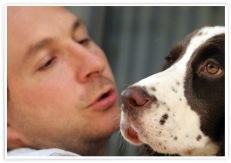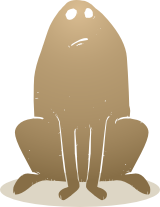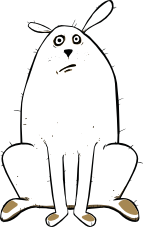 We Started Small And Evolved Into A Santuary.
We Are Committed Now and Into the Future.